Why Outsource Marketing Services?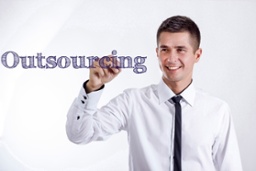 MyMarketingDept Inc is a solutions-based B2B marketing firm that offers professionals and small business marketing services.An outsource marketing services company can expand small business marketing expertise, capabilities and profits. Your small business gains flexibility to grow fast without adding overhead. Outsourcing marketing lets you focus on what you do best.
We customize our marketing services to meet the specific needs of each small business. We have found outsource marketing is invaluable to small businesses that are looking to grow their business fast without adding overhead.
Small Business Benefits
Focus on What You Do Best:
While we obsess over your marketing, you are free to focus on your core business. Our marketing services enable small businesses to focus on what they like and do best. And, provide more time and attention to your customers.
Reduce Business Risk:
Most business owners are not marketing experts. Outsourcing your marketing will prevent you from making costly mistakes in time and money in trying to implement your own marketing.
Do More with Less:
Accomplish multiple business priorities simultaneously knowing that your marketing effort is being professionally managed and multiple marketing projects are being implemented to grow your business while you resolve other critical business issues.
Compete with the Bigger Boys:
Outsourcing your marketing gives, you access to economies of scale and expertise of larger businesses to compete with the big boys.
Save Money:
Hiring and training marketing staff adds costly payroll and overhead to your business. Marketing outsourcing can provide more expertise, capabilities and flexibility at less short-term and long-term cost.
Outsourcing Marketing - Reasons for Small Business...
Obtain Marketing Expertise that Does Not Exist In-House
Reduce the Workload of an Overwhelmed Marketing Staff
Gain an Experienced Strategy & Tactical Perspective on:
| | |
| --- | --- |
| Increasing Sales | Improving Marketing Return-On-Investment |
| Improving Market Penetration | Generating B2B Sales Leads |
| Expanding into New Markets | Brand Identity Building |
Maintain Marketing Functions During Staff Transitions
Expand Marketing Efforts While Keeping Overhead Costs Low-
(recruiting, training, workspace, technology, benefits, & turnover)
My
MarketingDept. Small Business Services
MyMarketingDept. offers the following small business marketing services:
B2B Consulting Services

Corporate Branding
Competitive Analysis

B2B Sales Lead Generation
B2B Search Engine Optimization
B2B Public Relations

Article Writing
Application Stories
Case Studies
White papers

B2B Content Marketing
B2B Email Marketing
How Our Small Business Outsourcing Works
You can obtain any of our small business marketing services in the following ways:
Monthly Flat Fee - Working as in-house staff
Project Basis - Select any of our services on a stand alone basis
Turnkey Marketing Department Option - we perform all of your marketing activities for you
Take the next step contact us now at 866-875-2534 or order any of our marketing services now.